Therapeutic Yoga
continues monthly at
Bernal Yoga
PLUS at now a NEW LOCATION
Yoga Flow SF Ocean
!Therapeutic Yoga blends restorative yoga (supported postures), gentle yoga, breath-work, hands-on healing, and guided meditation techniques to create a gentle yet powerful practice designed to bring the body into balance and reduce stress. This nourishing extended practice is designed to support you in activating your innate "relaxation response", freeing you from the chronic "stress response" that so many of us get stuck in day after day and in addition promoting self healing. Join Amanda for
Morning Yoga
at
Traveler
Pacifica,
Thursdays 9:00-10:00am
.This class is for all levels and abilities and will provide an excellent balance to the other physical activities in life you love. Benefits include increased core strength, reduced muscle tension, flexibility, strength and stamina. Bring your mat and come practice right in the store before opening, just steps from Linda Mar beach! Traveler is at 5450 Coast Hwy, Pacifica, CA 94044Join Amanda for
Mindful Yoga
at
Community Well
San Francisco,
Tuesday 9:30-11:00am (sign up only, no drop-ins
)Please contact
Amanda
for more information.Classes are slow paced and and aim toward a balanced body and mind. This centering practice is beneficial for anyone coping with the stress of city life, providing that all important time for self care, to relax, replenish and recharge. Other benefits on a physical level include reduced muscle tension, improved posture, improved digestion and elimination, enhanced immune response and increased core strength, flexibility and stamina. Join Amanda in this warm, welcoming community space in The Excelsior, 78 Ocean @ Alemany. This class is for everyone and is
sliding scale
.
Amanda is available for
private
or
group classes
at your office or other location in San Francisco. Please contact Amanda if you would like a private session at your home or to start a group yoga practice at your office.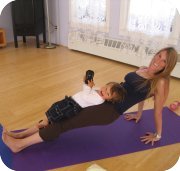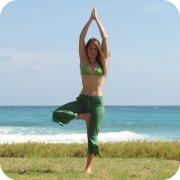 Also a qualified
Prenatal and Postnatal Yoga
instructor, Amanda is offering one-on-one sessions to help you adapt your practice to meet your body's changing needs during this special time. A qualified Nutrition Educator, Amanda is also available for guidance with Nutrition for Pregnancy and offering private consultation. Please contact
Amanda
for more information.
Yoga for Surfers
All levels of yoga and surf ability are welcome. For more details please see
Workshops